1X8 HDMI Amplifier Video Splitter with AC Adapter
OEM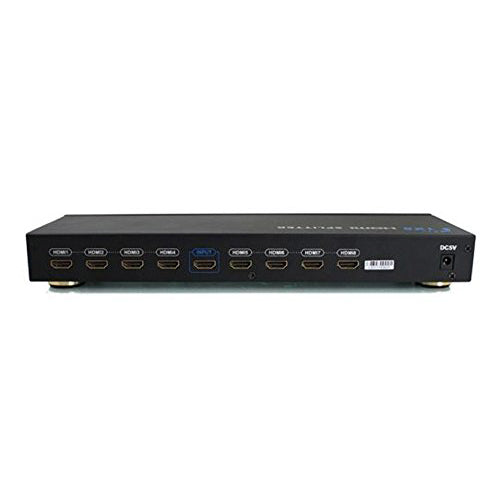 HDMI Amplifier Video Splitter - 1x8 (8 ports)
ADA-HD08E
GC-HDSP108
Features
1X8 HDMI Amplifier Video Splitter with AC Adapter GC-HDSP108

Easy to Use: Install in seconds, no need for setting

HDCP compliant

Deep color video up to 12bit, 1080p@(24/50/60)Hz 1920x1200

Splits a HDMI source up to eight outputs simultaneously, without signal loss.

Input port: 1x HDMI female port (Type A connector), Output ports: 8 x HDMI female ports

Power Supply: 12V (US/EU standards).

Silk Skin Color Black

Operating Temperature Operating from 0°C ~ 48°C.